Silver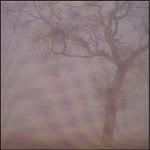 Jesu
Hydra Head, 2006
Sounds Like:
A wasteland.
For:
Fans of desperation. And shoegaze.
Listen:
"Silver"
Jesu is headed by Justin K. Broderick, best known for his work in early industrial sludge metal outfit Godflesh, as well as involvement in Napalm Death, Techno Animal, and Ice. Speaking even as a relatively longtime fan of Godflesh (
Streetcleaner
is still an absolutely
sick
record), Jesu stands as his best work to date. Many reviewers like to toss about words like "soundscape" and "atmosphere" when discussing music (especially anything with an electronic tint of any sort), but few musicians, even masters of their crafts, can create environments as tangible, and nearly visible as Broderick in this outfit. Even relatively upbeat tracks (which comprise most of this EP) carry a sense of post-apocalyptic doom.
Yet, this record is still heavy. Sped up 50%, most of these tracks would sound like frenzied, noisy rockers (note to self: play The Locust on half speed sometime), and, while it does not sound like a hard rock record in any way, Broderick's pedigree is still clear. Which is inspirational in and of itself -- most bands have a hard time showing their immediate influences without sounding derivative and lacking in voice, to say nothing of moving on from things they themselves have created. Synths chirp and squeal over rattling bass, thudding drums and guitars aching to drone but forced to rock, periodically giving way to Broderick's now understated, soft, man voice. It is hard to believe that this is the same voice that could spew the gallons of bile as on, say, "Like Rats."
As I mentioned in my last post, this is easily the best EP of the year, and, in terms of quality, more than holds its own with any of this year's top long players. It represents a noticeable growth over last year's self-titled debut, and holds great, great promise for February's
Conqueror
. Highest recommendation, especially as our wayward winter is finding its way back to us.
A+